MUDUMALAI WILD SANTUARY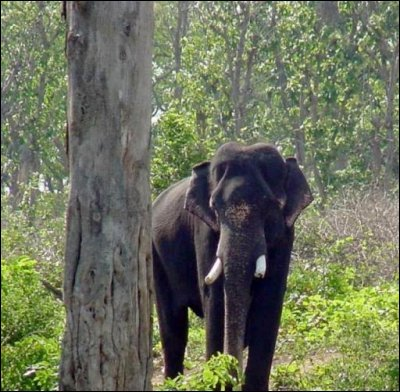 This is the first Sanctuary to be set up in India and forms part of the Jawaharlal Nehru National Park. It is located 36 kms from Ooty via Kalhatty and 67 kms via Gudalur. From Mysore it is 91 kms away. This Sanctuary extends over an area of 321 sq. kms in the junction of the three states of Tamil Nadu, Karnataka,Kerala. It is at an elevation of 1,140 mtrs. A variety of habitat ranging from tropical evergreen forest, moist deciduous forest, moist teak forest, dry teak forest, secondary grasslands swamps are found here.
It is rich in wildlife, like Elephants, Gaur, Tiger, Panthere, Spotted Deer, Barking Deer, Barking Deer,wild boar, Porcupine etc., birds like-Minivets,Hornbill,fairy blue birds, jungle fowls etc., and reptiles like python, monitor lizards flying lizards etc. You can take a ride into the jungle on the elephant back or take a vehicle ride along designated visitor's route inside the jungle. The elephant rides have to be booked at Ooty.