MUDUMALAI WILD SANTUARY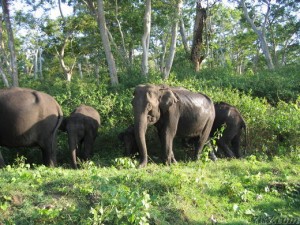 The most prominent of the wildlife sanctuaries in the state, as well as one of the most important in the southern region, thickly forested Mudumalai borders the Bandipur National Park in Karnataka and the Wyanad Sanctuary in Kerala. Apart from the wide range of animal and bird life, the rich fauna of this sanctuary has made Mudumalai very popular with wildlife enthusiasts.
The Madumalai Wildlife Sanctuary is located at a distance of 67km from Ooty. If you are in town for a couple of days, then a visit to the Wildlife sanctuary would be a great way to spend a day.The Sanctuary is also a great place to see many kinds of birds, including colorful parakeets, black woodpecker, Malabar trogon and crested hawk eagle
Mudumalai has the distinction of being the first sanctuary to be set up in India. It is a part of eh Jawaharlal Nehru National Park and is located 36 km from Udhagamandalam via Kalhatty and 67 km via Gudalur. It is spread over a vast area of 321 sq. km and at an elevation of 1,140 metres. Elephants,tigers, panthers, spotted deer, barking deer, wild boar, minivets, horbills and jungle fowl co - exist within Mudumalai's embrace. Wild - life enthusiasts can ride into the jungle on elephant back or in a vehicle along the designated visitor?s route inside the jungle.
How To Get There
Bus: Lots of buses from Ooty and Mysore. It takes between an hour-and-a-half to three hours, depending on what route they take.Jeep